Amsterdam Fashion Week

1 - 11

JULY

2016
What is Amsterdam Fashion Week?
A msterdam Fashion Week is a twice annual fashion event in Amsterdam that takes place in the months of January and July each year. The event is organized by Fashion Week Nederland, an initiative of the Telegraaf Media Group N.V. since 2016. Sponsored by Mercedes-Benz, Amsterdam Fashion Week combines fashion shows, off-schedule events and exhibitions, and is visited by buyers as well as national and international press. Participants in the event are a mix of up-and-coming talent, commercial label designers and brands. Several catwalk shows are also open to the public for which tickets can be purchased from the Amsterdam Fashion Week website. The catwalk programme recognizes both established designers and young talent. Lighting, a fashion industry prize launched in 2007, is awarded to the most promising graduate each season. The competition sees a selection of the seven best students chosen from the leading Dutch fashion academies present their collections to the fashion press and industry. Budding designers are also offered the opportunity to present their collections during the Fashion LAB programme. Amsterdam Fashion Week's off-schedule programme sees fashion in association with other creative disciplines, such as theatre, art, dance, music, film, photography and history, and takes place at different venues throughout the city. According to calculations from FashionUnited, Amsterdam will see a return of 24,7 million dollars spent during fashion week.
When does Amsterdam Fashion Week take place?
Amsterdam Fashion Week takes place biannually in January and July. The inaugural edition launched in 2004 in the Westergasfabriek in Amsterdam, and since then the location has remained unchanged. Amsterdam Fashion Week is a ten-day event whereby the last five days are reserved for catwalk presentations. The off-schedule programme is spread throughout the entire event at different locations around the city.
Where does Amsterdam Fashion Week take place?
Amsterdam Fashion Week takes place at the Westergast terrain in Amsterdam. The designer and brand catwalk presentations take place in the Gashouder and the Transformatorhuis is the podium for the FashionLAB initiative. Readings are held at the nearby Westerliefde. The off-schedule programme takes place in different locations throughout Amsterdam, from concerts and museums to the latest hotspots.
Address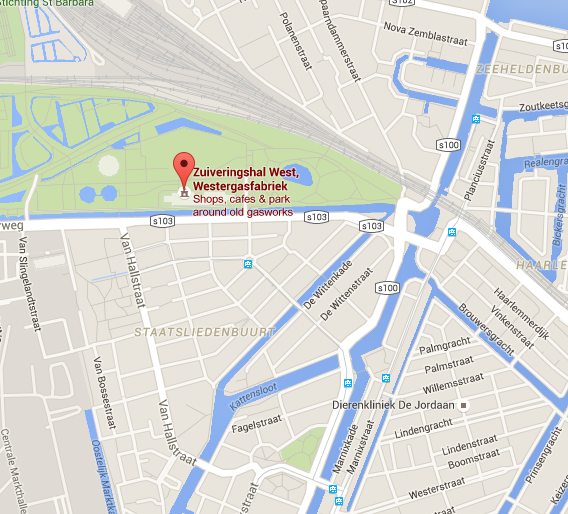 Pazzanistraat 37, 1014 BE
Amsterdam
Website
Amsterdam Fashion Week related news
Credits photo: Peter Stigter